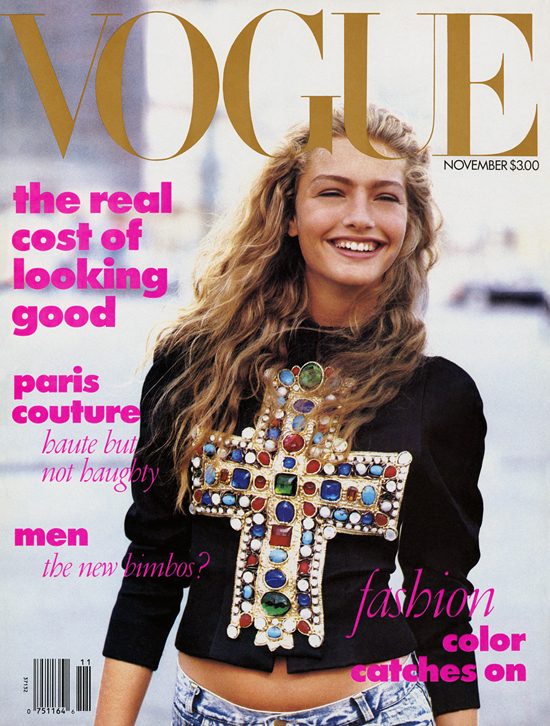 br>
Anna Wintour says she wasn't surprised when the printers called and asked whether her very first cover of
Vogue
in Nov. 1988 was a mistake. That cover, which featured model Michaela Bercu photographed by Peter Lindbergh in a beaded
Christian Lacroix
couture jacket and a pair of Guess Jeans, was — in Wintour's words — "so unlike the studied and elegant close-ups that were typical of
Vogue
's covers back then, with tons of makeup and major jewelry."
"I couldn't blame them," Wintour wrote. "This one broke all the rules. Michaela wasn't looking at you, and worse, she had her eyes almost closed. Her hair was blowing across her face. It looked easy, casual, a moment that had been snapped on the street, which it had been, and which was the whole point. Afterwards, in the way that these things can happen, people applied all sorts of interpretations: It was about mixing high and low, Michaela was pregnant, it was a religious statement. But none of these things was true. I had just looked at that picture and sensed the winds of change. And you can't ask for more from a cover image than that."
Photo: Michaela Bercu photographed by Peter Lindbergh for the Nov. 1988 cover of Vogue.