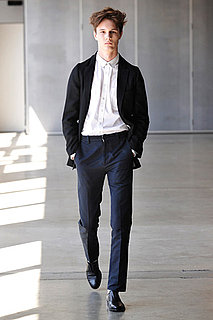 It's not often you find DIY projects for shoes---Hello, Lover Shoe Daydreams conquers the impossible with just a little bit of acrylic paint. 
Patrik Ervell menswear stills? Yes please. Shiny Squirrel finds our weakness and EXPLOITS it. 
Not exactly the kind of art you'd give your mother for Christmas--SlamxHype scopes out an amazing Aurel Schmidt piece. 
M.I.S.S. Crew reminds us that New Year's Eve isn't just party dresses and champagne toasts. Acting like a lady, that's part of it too.