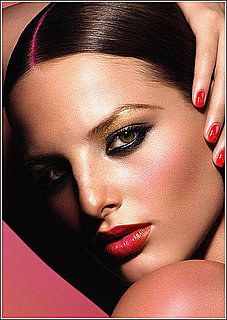 Sister site, Popsugar UK, reported on Peaches Geldof's announcement that she'll be designing a second collection for PPQ. 
HipCandy posted a video from MSNBC of their holiday stylings under one hundred dollars. Bangles and H&M dresses are apparently all the rage.
The Givenchy Spring 2009 makeup collection is all pink and lovely, check out Temptalia's report on the shades from the collection. 
Style...A Work In Progress gets down with the bare shoulder trend and inspires her readers to DIY.