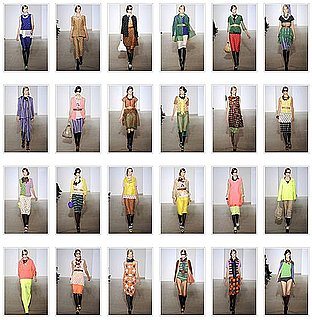 My Empty Closet drooled over color from the Marni Spring 09 collection. Talk about eye candy!
Senora Cartera writes about Zara Terez handbags and we discover the designer's Sunset Park Satchel seems a very nice alternative to a PS1 handbag. 
There's a new website dedicated to inauguration merch-- so if you missed your chance to snag a Gobama t-shirt, you can still pick one up for memory's sake. The Ghetto Fashionista has the report. 
Chic & Untroubled reports on a Dr. Martins collaboration in the pipeline--unfortunately, the shoes are not for sale but, thanks to Vivienne Westwood and Rick Owens, you'll want to check them out anyway.