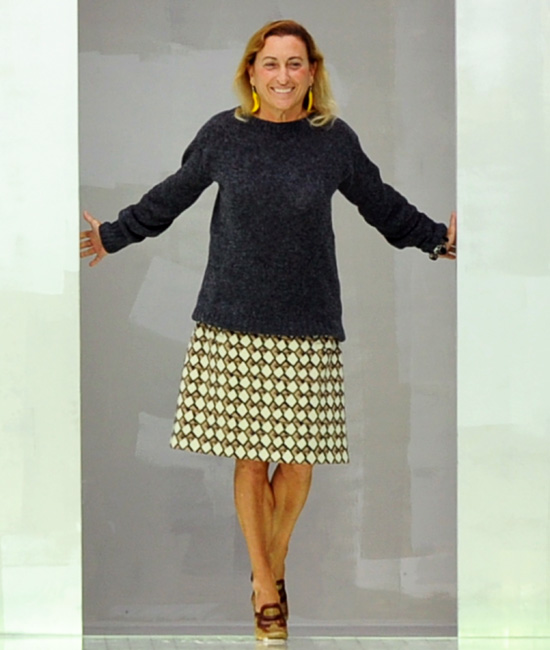 Miuccia Prada wears many hats — fashion designer, feminist, socialist, and film producer among them — but there's a lot we still don't know about the enigmatic powerhouse. In a recent interview with T, The New York Times Style Magazine, she showed a side of herself rarely seen. A look at the most candid bits to surface below.
On living within her own contradictions: "When I started, fashion was the worst place to be if you were a leftist feminist. I suppose I felt guilty not to be doing something more important, more political. So in a way I am trying to use the company for these other activities. I am trying to work out which images of the female I want to analyze. I'm not really interested in clothes or style."
On fashion as self-invention: "You can change your mind and change your clothes. . . . It is one of the first levels of emancipation."
On the power of ugly: "Ugly is attractive, ugly is exciting. The investigation of ugliness is, to me, more interesting than the bourgeois idea of beauty. It touches the bad and the dirty side of people. In other fields of art it is common: in painting and in movies, it was so common to see ugliness. It was not used in fashion and I was very much criticized for inventing the trashy and the ugly."