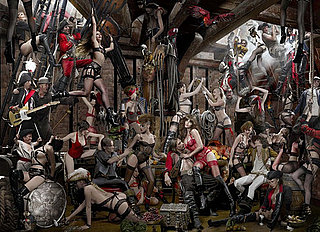 Catwalk Queen has the details on the current Agent Provocateur ad campaign which features Alice Dellal, Helena Christensen, and the brand's founder, Joe Corre, in addition to info on the store openings and ad campaigns in the pipeline.
Fashion Nation found a new magazine while traveling, called Sleek. Highly stimulating photo spreads from overseas ensue.
Eye 4 Style has us beat in anticipating the post-holiday sales. The LUSH deals (both online and in store) are going to be good.
Shiny Squirrel scopes out the Fall 2008 collection by Danish brand Best Behavior--giving us a nice dose of current season, well-layered inspiration.