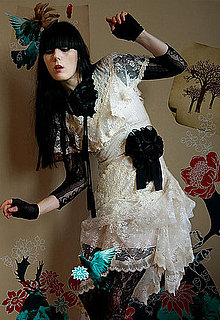 All Laquered Up covers the Chanel Spring 2009 makeup collection with images of their two perfectly fresh shades of nail polish. 
Omiru channels winter in Paris with an outfit that blends classic Parisian staples and casual American basics. 
M.I.S.S. Crew searches for the perfect shade of flat, grey nail polish and comes up with some answers. 
Kingdom of Style buys a lace dress from vintage e-commerce site Urban Collection and pulls off some DIY magicin order to update the silhouette.