Rebecca Minkoff on Message Boards and HBO's Girls
Rebecca Minkoff on Bag Message Boards and the TV Show She Wants to Be On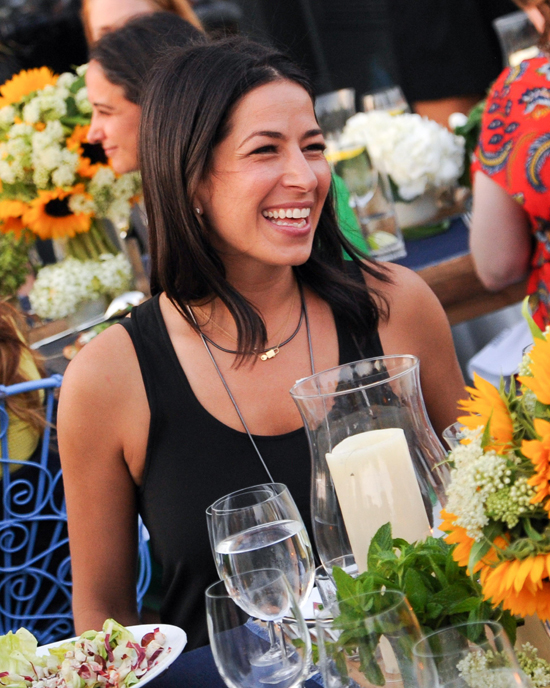 Rebecca Minkoff, who recently helped judge a t-shirt competition for Diet Coke, is probably among the designers who engage most with their followers on social media. But she told us in an interview that even before the advent of Twitter, she found a way to get in touch with her customers — and they found a way to get in touch with her.

"I would say it was 2007 or 2006, when blogs were just starting and forums were just starting, there was a popular forum that spoke about handbags," Minkoff told us over the phone. "They were talking about mine so when I registered and I joined the forum to answer all their questions, no one believed it was me — because no one would ever think that a designer would, like, come on and answer all these questions. So I had to prove myself to the people that owned the blog and all the fans on the blog that it really was me."

But some of her first customers had a direct line to Minkoff: in the early days of her company, her cell phone number was on her receipts.

"Having people call my cell phone was really fun," she said. "Or texting me, like, 'Hey, what bag should I get?' But it was an early form of interaction where they felt like they had access — the fans liked it because they felt like they could call me whenever."

And with all the industry professionals who have ended up on screens big and small recently (Marc Jacobs recently starred in the movie Disconnect, and J.Crew's Mickey Drexler made an appearance in an episode of Breaking Bad), Minkoff said the one call she wouldn't mind getting these days is from Lena Dunham.

"I mean, if HBO's Girls wanted me on their show," she said, "I would not be upset at all."