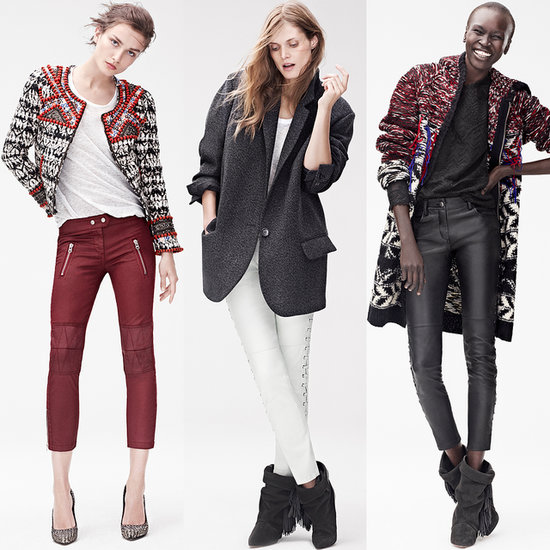 Nov 14 2013 - 6:05am
We've been talking, writing, and dreaming about Isabel Marant's upcoming collaboration with H&M for six months now, and the pieces will finally land in stores and online today. The shoes, clothes, and accessories will be available in select stores on Nov. 14.
"This collaboration with H&M was a very nice opportunity to redo what I love in my collections and share this love with a wider public," Marant said in a recent video. Marant also talked to us about the collaboration, but largely she's allowed her work to speak for itself. The partnership includes the same kinds of cool clothes her female customers have loved for years, as well as her first efforts for men and tweens.
Getting ready to shop the collaboration? A look at all the pieces, their prices, and more images of the offering, here.
Photos courtesy of H&M